Hello bibliophiles! I'm back with yet another book tag! This time I got tagged to do this! Huge thanks to Leslie at Books Are The New Black for tagging me! It means so much to me. (I have linked Leslie's post and see her answers.)
A Book For All Occasion Tag is created by Hannah at Hannah's Bookshelf. Below are the rules to keep in mind.
RULES:
Answer the questions below
Tag at least five people to continue the tag
Give credit where credit is due
---
So with all that in mind, let's begin.
𝙽𝚊𝚖𝚎 𝚊 𝚋𝚘𝚘𝚔 𝚝𝚑𝚊𝚝 𝚖𝚊𝚔𝚎𝚜 𝚢𝚘𝚞 𝚌𝚛𝚢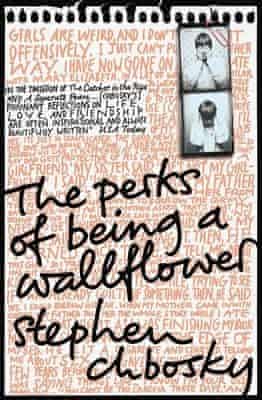 I have read this book years after I have seen the movie, and I have to say I didn't understand the movie.  But after reading this book, I just felt how deep this book is and cried a lot of times.  I felt a connection with this book.
𝙽𝚊𝚖𝚎 𝚊 𝚋𝚘𝚘𝚔 𝚝𝚑𝚊𝚝 𝚖𝚊𝚔𝚎𝚜 𝚢𝚘𝚞 𝚜𝚖𝚒𝚕𝚎
This book is just a feel good book that I enjoyed it so much and it brings so much joy to me.  I'm so happy just thinking about it. Now I'm on the road to reading more Christina Lauren books.
𝙽𝚊𝚖𝚎 𝚊 𝚋𝚘𝚘𝚔 𝚝𝚑𝚊𝚝 𝚖𝚊𝚔𝚎𝚜 𝚢𝚘𝚞 𝚏𝚎𝚎𝚕 𝚙𝚊𝚜𝚜𝚒𝚘𝚗𝚊𝚝𝚎
I feel passionate radiating from this book.  I love how passionate Sophie is about being a designer.  I also adore how she tries her best to perfect flower arrangements for every event.  That just screams how passionate someone could be.
𝙽𝚊𝚖𝚎 𝚊 𝚋𝚘𝚘𝚔 𝚝𝚑𝚊𝚝 𝚖𝚊𝚔𝚎𝚜 𝚢𝚘𝚞 𝚏𝚎𝚎𝚕 𝚌𝚘𝚣𝚢
I could choose any contemporary book with this prompt because any contemporary book brings so much cozy feeling for me. But TATBILB's cover along gives off that cozy feeling already.
𝙽𝚊𝚖𝚎 𝚊 𝚋𝚘𝚘𝚔 𝚝𝚑𝚊𝚝 𝚝𝚛𝚊𝚗𝚜𝚙𝚘𝚛𝚝𝚜 𝚢𝚘𝚞 𝚝𝚘 𝚊 𝚖𝚊𝚐𝚒𝚌𝚊𝚕 𝚙𝚕𝚊𝚌𝚎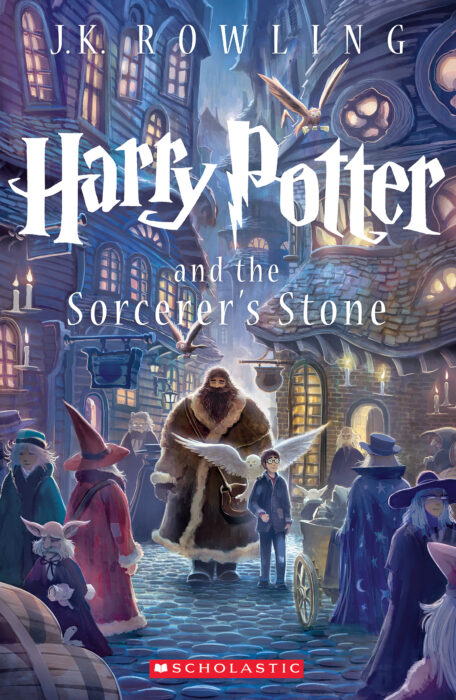 Who doesn't get transported to a magical place with this book? Because this book really transported me to a magical place called Hogwarts.  I might have not grown with it but I love it.
𝙽𝚊𝚖𝚎 𝚊 𝚋𝚘𝚘𝚔 𝚝𝚑𝚊𝚝 𝚜𝚌𝚊𝚛𝚎𝚍 𝚢𝚘𝚞
I read this book and I just cannot help but feel scared reading it.  I don't like scary books that's why I seldom pick those up.
𝙽𝚊𝚖𝚎 𝚊 𝚋𝚘𝚘𝚔 𝚝𝚑𝚊𝚝 𝚖𝚊𝚔𝚎𝚜 𝚢𝚘𝚞 𝚏𝚎𝚎𝚕 𝚓𝚎𝚊𝚕𝚘𝚞𝚜
I honestly don't know any book that makes me feel like this tbh, so I'm just going to skip this!
𝙽𝚊𝚖𝚎 𝚊 𝚋𝚘𝚘𝚔 𝚠𝚒𝚝𝚑 𝚊𝚗 𝚒𝚗𝚜𝚙𝚒𝚛𝚒𝚗𝚐 𝚏𝚎𝚖𝚊𝚕𝚎 𝚌𝚑𝚊𝚛𝚊𝚌𝚝𝚎𝚛
Feyre is such an inspiring female character and I adore how she's such a great sister and daughter.
𝙽𝚊𝚖𝚎 𝚊 𝚋𝚘𝚘𝚔 𝚠𝚒𝚝𝚑 𝚊𝚗 𝚒𝚗𝚜𝚙𝚒𝚛𝚒𝚗𝚐 𝚖𝚊𝚕𝚎 𝚌𝚑𝚊𝚛𝚊𝚌𝚝𝚎𝚛
Kaz Brekker is such an inspiring male character because how he went through in the past and how he continues to be better for the people around him.
---
Tagging:
---
This is a fun tag to do! Hoping to see these bookish bloggers' take in this new book tag!
FIND ME AT
IG: @wandersbetweenpages| FB: Wanders Between Pages