Hello bibliophiles! Time for another book tag! I was so thankful that someone actually tagged me to these tags. It's November 1st today, since we don't typically celebrate Halloween, I'm posting this today or tomorrow, or when ever I get the chance to post it. I'm quite preoccupied at the moment, so we'll see.
We will be tackling two tags that is both Halloween themed. First up is Halloween Song Book Tag.
Huge thanks to Riddhi at Whispering Stories for tagging me in this tags! Check out her take on these tags here.
ℌ𝔞𝔩𝔩𝔬𝔴𝔢𝔢𝔫 𝔖𝔬𝔫𝔤 𝔅𝔬𝔬𝔨 𝔗𝔞𝔤
This tag is created by a beautiful chaos of books. Check out the video to the original content.
1. 𝕋𝕙𝕣𝕚𝕝𝕝𝕖𝕣: 𝙰 𝚋𝚘𝚘𝚔 𝚝𝚑𝚊𝚝 𝚠𝚊𝚜 𝚊𝚗 𝚊𝚋𝚜𝚘𝚕𝚞𝚝𝚎 𝚙𝚊𝚐𝚎 𝚝𝚞𝚛𝚗𝚎𝚛
I would agree with Riddhi with Crown of Midnight by Sarah J. Maas.
I especially loved the ending in this book and how much I wish Chaol ended up with Celaena and that Celaena/Aelin didn't find Rowan. But nonetheless, I adore this book so much.
2. 𝕊𝕠𝕞𝕖𝕓𝕠𝕕𝕪'𝕤 𝕎𝕒𝕥𝕔𝕙𝕚𝕟𝕘 𝕄𝕖: 𝙰 𝚋𝚘𝚘𝚔 𝚝𝚑𝚊𝚝 𝚐𝚊𝚟𝚎 𝚢𝚘𝚞 𝚝𝚑𝚎 𝚜𝚎𝚛𝚒𝚘𝚞𝚜 𝚌𝚛𝚎𝚎𝚙𝚜
I would say Verity by Colleen Hoover. If you read the book, you know what I mean.
3. 𝕍𝕒𝕞𝕡𝕚𝕣𝕖: 𝙰 𝚋𝚘𝚘𝚔 𝚢𝚘𝚞 𝚑𝚊𝚝𝚎𝚍 𝚜𝚘 𝚖𝚞𝚌𝚑 𝚒𝚝 𝚠𝚊𝚜 𝚜𝚘𝚞𝚕 𝚜𝚞𝚌𝚔𝚒𝚗𝚐
Crossed by Ally Condie. It was an awful and dragging book.
4. 𝕀 ℙ𝕦𝕥 𝕒 𝕊𝕡𝕖𝕝𝕝 𝕠𝕟 𝕐𝕠𝕦: 𝙰 𝚋𝚘𝚘𝚔 𝚏𝚎𝚊𝚝𝚞𝚛𝚒𝚗𝚐 𝚠𝚒𝚝𝚌𝚑𝚌𝚛𝚊𝚏𝚝 𝚘𝚛 𝚖𝚊𝚐𝚒𝚌
The Crowns of Croswald, Throne of Glass and A Court of Thorns and Roses
5. 𝕋𝕙𝕚𝕤 𝕚𝕤 ℍ𝕒𝕝𝕝𝕠𝕨𝕖𝕖𝕟: 𝚈𝚘𝚞𝚛 𝚏𝚊𝚟𝚘𝚞𝚛𝚒𝚝𝚎 𝚝𝚛𝚎𝚊𝚝/𝚜𝚗𝚊𝚌𝚔 𝚝𝚘 𝚎𝚊𝚝 𝚠𝚑𝚒𝚕𝚎 𝚛𝚎𝚊𝚍𝚒𝚗𝚐
Green Peas or any biscuits available.
6. 𝕋𝕚𝕞𝕖 𝕎𝕒𝕣𝕡: "𝙻𝚎𝚝'𝚜 𝚍𝚘 𝚝𝚑𝚎 𝚝𝚒𝚖𝚎 𝚠𝚊𝚛𝚙 𝚊𝚐𝚊𝚒𝚗" 𝚆𝚑𝚊𝚝 𝚋𝚘𝚘𝚔/𝚋𝚘𝚘𝚔𝚜 𝚍𝚘 𝚢𝚘𝚞 𝚕𝚒𝚔𝚎 𝚝𝚘 𝚛𝚎𝚝𝚞𝚛𝚗 𝚝𝚘 𝚊𝚝 𝚝𝚑𝚒𝚜 𝚝𝚒𝚖𝚎 𝚘𝚏 𝚢𝚎𝚊𝚛?
I reread anytime I want, so I don't have specific season to reread anything.
7. ℍ𝕦𝕟𝕘𝕣𝕪 𝕃𝕚𝕜𝕖 𝕥𝕙𝕖 𝕎𝕠𝕝𝕗: 𝙰 𝚋𝚘𝚘𝚔 𝚢𝚘𝚞 𝚕𝚘𝚟𝚎𝚍 𝚜𝚘 𝚖𝚞𝚌𝚑, 𝚢𝚘𝚞 𝚍𝚎𝚟𝚘𝚞𝚛𝚎𝚍
To All The Boys I've Loved Before by Jenny Han. I reread this three books when I finally got the third book in no time then I reread the books again this year prior to P.S. I Still Loved You movie.
8. 𝕋𝕙𝕖 𝔸𝕕𝕕𝕒𝕞𝕤 𝔽𝕒𝕞𝕚𝕝𝕪: 𝙰 𝚋𝚘𝚘𝚔 𝚏𝚎𝚊𝚝𝚞𝚛𝚒𝚗𝚐 𝚊 𝚍𝚢𝚜𝚏𝚞𝚗𝚌𝚝𝚒𝚘𝚗𝚊𝚕 𝚏𝚊𝚖𝚒𝚕𝚢
Grant Family from Save the Date by Morgan Matson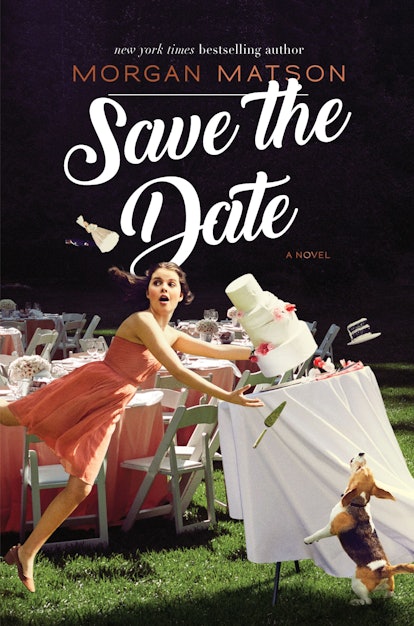 9. 𝕊𝕔𝕒𝕣𝕪 𝕄𝕠𝕟𝕤𝕥𝕖𝕣𝕤 (𝔸𝕟𝕕 𝕊𝕦𝕡𝕖𝕣 ℂ𝕣𝕖𝕖𝕡𝕤): 𝙰 𝚋𝚘𝚘𝚔 𝚐𝚎𝚗𝚛𝚎 𝚝𝚑𝚊𝚝 𝚢𝚘𝚞 𝚊𝚛𝚎 𝚜𝚌𝚊𝚛𝚎𝚍 𝚘𝚛 𝚒𝚗𝚝𝚒𝚖𝚊𝚝𝚎𝚍 𝚝𝚘 𝚙𝚒𝚌𝚔 𝚞𝚙
Horror, Thriller and Mystery. They are really intimidating books to read but I am going to try to get out of my comfort zone.
10. 𝕋𝕙𝕖 𝕋𝕨𝕚𝕝𝕚𝕘𝕙𝕥 ℤ𝕠𝕟𝕖: 𝙰 𝚋𝚘𝚘𝚔 𝚠𝚒𝚝𝚑 𝚊 𝚌𝚘𝚖𝚙𝚕𝚎𝚝𝚎𝚕𝚢 𝚍𝚒𝚏𝚏𝚎𝚛𝚎𝚗𝚝 𝚊𝚗𝚍 𝚞𝚗𝚒𝚚𝚞𝚎 𝚙𝚛𝚎𝚖𝚒𝚜𝚎
I honestly don't know which book to choose for this prompt. SO that's that for now.
ℌ𝔞𝔩𝔩𝔬𝔴𝔢𝔢𝔫 𝔐𝔬𝔳𝔦𝔢 𝔅𝔬𝔬𝔨 𝔗𝔞𝔤
This tag is created by Robin over at Paperbacks and Planners. Check out the original content here.
𝑯𝒂𝒍𝒍𝒐𝒘𝒆𝒆𝒏𝒕𝒐𝒘𝒏: 𝑭𝒂𝒗𝒐𝒓𝒊𝒕𝒆 𝒎𝒂𝒈𝒊𝒄𝒂𝒍 𝒘𝒐𝒓𝒍𝒅
Velaris
𝑻𝒉𝒆 𝑺𝒂𝒏𝒅𝒆𝒓𝒔𝒐𝒏 𝑺𝒊𝒔𝒕𝒆𝒓𝒔: 𝑨 𝒃𝒐𝒐𝒌 𝒘𝒊𝒕𝒉 𝒂 𝒓𝒆𝒗𝒆𝒏𝒈𝒆 𝒑𝒍𝒐𝒕
I honestly cannot recall any book that I have read that has a revenge plot. I know there would be a ton but right now my brain is not functioning, so let's just leave it at that.
𝑻𝒉𝒆 𝑯𝒂𝒖𝒏𝒕𝒆𝒅 𝑴𝒂𝒏𝒔𝒊𝒐𝒏: 𝑹𝒆𝒄𝒐𝒎𝒎𝒆𝒏𝒅 2 𝒃𝒐𝒐𝒌𝒔 𝒕𝒉𝒂𝒕 𝒂𝒓𝒆 𝒔𝒊𝒎𝒊𝒍𝒂𝒓 𝒕𝒐 𝒆𝒂𝒄𝒉 𝒐𝒕𝒉𝒆𝒓
A Court of Thorns and Roses by Sarah J. Maas and A Curse So Dark and Lonely by Brigid Kemmerer
Both books are somewhat or loosely based on Beauty and the Beast; as both books talks about a "beast" cursed and the "beauty" has to be the one to somewhat save him.
𝑨𝒅𝒅𝒂𝒎𝒔 𝑭𝒂𝒎𝒊𝒍𝒚: 𝑨 𝒃𝒐𝒐𝒌 𝒘𝒊𝒕𝒉 𝒍𝒐𝒂𝒅𝒔 𝒇𝒂𝒎𝒊𝒍𝒚 𝒅𝒓𝒂𝒎𝒂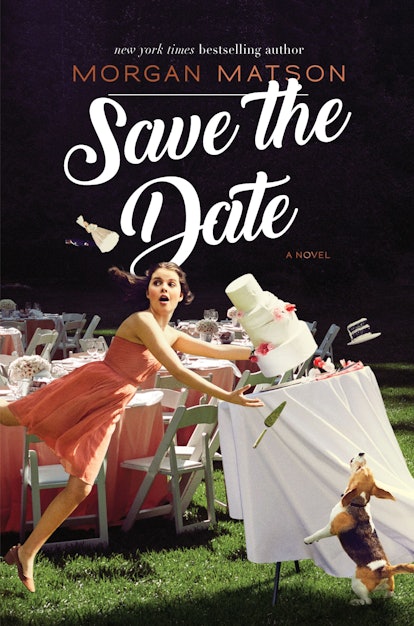 Save the Date by Morgan Matson and 10 Blind Dates by Ashley Elston
Both of this books have tons of family drama that you can't help but just enjoy and get annoyed by how weird their families are. Save The Date the real chaos happened during a weekend for the wedding of one of the children while for 10 Blind Dates, the extended family organizes 10 blind dates during the Christmas break.
𝑻𝒘𝒊𝒕𝒄𝒉𝒆𝒔: 𝑩𝒐𝒐𝒌 𝒇𝒆𝒂𝒕𝒖𝒓𝒊𝒏𝒈 𝒔𝒊𝒔𝒕𝒆𝒓𝒔
To All The Boys I've Loved Before by Jenny Han and A Court of Thorns and Roses by Sarah J. Maas
TATBILB features three sisters, which plays a huge role in how the story progress. As for ACOTAR, the sisters (Elain and Nesta) also played a huge role in aligning the humans and the faes to save their world. We also get to see Nesta's point of view soon
𝑷𝒓𝒂𝒄𝒕𝒊𝒄𝒂𝒍 𝑴𝒂𝒈𝒊𝒄: 𝑨 𝒃𝒐𝒐𝒌 𝒂𝒃𝒐𝒖𝒕 𝒂 𝒄𝒖𝒓𝒔𝒆
A Curse So Dark and Lonely by Brigid Kemmerer
As mentioned earlier, this book is about a "beast" that was cursed. The curse is quite interesting as they need to find a girl that would save them from living in a loop and fighting the beast within the king. I am very much invested in this book, making it a favorite read for 2020. I have yet to read the second book as soon as I get my copy from the giveaway I won earlier this year.
𝑪𝒂𝒔𝒑𝒆𝒓: 𝑨 𝑻𝑩𝑹 𝒃𝒐𝒐𝒌 𝒕𝒉𝒂𝒕 𝒊𝒔 𝒉𝒂𝒖𝒏𝒕𝒊𝒏𝒈 𝒚𝒐𝒖
Cress by Marissa Meyer
I have read the first two books in the series and loved it but since then I have not picked up the third book. I honestly don't know why but I hope I could read it soon. I really loved the concept and the world. I also badly want to know what happens at the end of the entire series. Would anyone else know about Cinder's true identity?
𝑪𝒍𝒖𝒆: 𝑻𝒘𝒊𝒔𝒕 𝒚𝒐𝒖 𝒅𝒊𝒅𝒏'𝒕 𝒔𝒆𝒆 𝒄𝒐𝒎𝒊𝒏𝒈
A Curse So Dark and Lonely by Brigid Kemmerer
I'm sorry for mentioning this book so much this time around. I jus felt like this book really fit the prompts and all.
The Betrothed by Kiera Cass
The ending in this book was something I didn't expect to see and that might be the only reason why I would read the next book.
𝑩𝒆𝒆𝒕𝒍𝒆𝒋𝒖𝒊𝒄𝒆: 𝑩𝒐𝒐𝒌 𝒇𝒆𝒂𝒕𝒖𝒓𝒊𝒏𝒈 𝒕𝒉𝒆 𝒖𝒏𝒅𝒆𝒂𝒅
Undead Girlgang by Lily Anderson
If I could only choose a non book, I'd definitely choose Julie and the Phantoms because I am obsessed with that show. I know that show is for teens and I'm well into my adulthood but then again, I am a very child at heart. I love teen movies over adult ones.
𝑻𝒊𝒎 𝑩𝒖𝒓𝒕𝒐𝒏: 𝑨 𝒃𝒐𝒐𝒌, 𝒂𝒖𝒕𝒉𝒐𝒓, 𝒐𝒓 𝒔𝒆𝒓𝒊𝒆𝒔 𝒚𝒐𝒖 𝒂𝒔𝒔𝒐𝒄𝒊𝒂𝒕𝒆 𝒘𝒊𝒕𝒉 𝑯𝒂𝒍𝒍𝒐𝒘𝒆𝒆𝒏
Kerri Maniscalco
Her previous books Stalking Jack the Ripper series is quite Halloween-esk but her latest release, really speaks Halloween with that skull on the cover.
𝑪𝒐𝒓𝒂𝒍𝒊𝒏𝒆: 𝑹𝒆𝒄𝒐𝒎𝒎𝒆𝒏𝒅 𝒂 𝒎𝒊𝒅𝒅𝒍𝒆 𝒈𝒓𝒂𝒅𝒆
Game Spaced by Justin M. Stone
I recently read this book and really enjoyed it. It is an under rated book, so I think more people should try it. It is a fairly short book, less than 200 pages compared to other middle grade books. I really loved the premise of this book. And to be really honest, I am more interested with how they would live in that new world or planet.
𝑻𝒉𝒆 𝑮𝒓𝒆𝒂𝒕 𝑷𝒖𝒎𝒑𝒌𝒊𝒏: 𝑼𝒑𝒄𝒐𝒎𝒊𝒏𝒈 𝒓𝒆𝒍𝒆𝒂𝒔𝒆 𝒚𝒐𝒖'𝒓𝒆 𝒉𝒊𝒈𝒉𝒍𝒚 𝒂𝒏𝒕𝒊𝒄𝒊𝒑𝒂𝒕𝒊𝒏𝒈
A Court of Silver Flames

by Sarah J. Maas

A Vow So Bold and Deadly

by Brigid Kemmerer

Love & Olives

by Jenna Evans Welch

Sunkissed

by Kasie West
𝑻𝒉𝒆 𝑵𝒊𝒈𝒉𝒕𝒎𝒂𝒓𝒆 𝑩𝒆𝒇𝒐𝒓𝒆 𝑪𝒉𝒓𝒊𝒔𝒕𝒎𝒂𝒔: 𝑨 𝒃𝒐𝒐𝒌 𝒕𝒉𝒂𝒕 𝒃𝒍𝒆𝒏𝒅𝒔 𝒈𝒆𝒏𝒓𝒆𝒔
The Lunar Chronicles by Marissa Meyer
This series can be either a fantasy, science fiction, dystopian and romance. You get all those in one series plus there are a tons of characters to get to know and fall in love with.
So I am finally posting this today, November 2nd. With that I don't think I can challenge anyone to do this tags, let's just say, anyone who wants to do this tag: CONSIDER YOURSELF TAGGED!
FIND ME AT