I stumbled upon this tag while searching for some bookish tags to do.  I found this tag done by Sumedha over at The Wordy Habitat, check out she take on this Coffee Book Tag. When I stumbled upon this tag, I just had to do it.  I am a coffee addict and this is the best way to incorporate my love for books and coffee.
𝙱𝙻𝙰𝙲𝙺:

𝙽𝚊𝚖𝚎 𝚊 𝚜𝚎𝚛𝚒𝚎𝚜 𝚝𝚑𝚊𝚝'𝚜 𝚝𝚘𝚞𝚐𝚑 𝚝𝚘 𝚐𝚎𝚝 𝚒𝚗𝚝𝚘 𝚋𝚞𝚝 𝚑𝚊𝚜 𝚑𝚊𝚛𝚍𝚌𝚘𝚛𝚎 𝚏𝚊𝚗𝚜
Children of Blood and Bone by Tomi Adeyemi.  I liked how the book started but it is really hard to get into this book.  But despite all that, everyone loves it and they are even so hyped for the second book.  I don't know if a lot still enjoyed the second book.
𝙿𝙴𝙿𝙿𝙴𝚁𝙼𝙸𝙽𝚃 𝙼𝙾𝙲𝙷𝙰:

𝙽𝚊𝚖𝚎 𝚊 𝚋𝚘𝚘𝚔 𝚝𝚑𝚊𝚝 𝚐𝚎𝚝𝚜 𝚖𝚘𝚛𝚎 𝚙𝚘𝚙𝚞𝚕𝚊𝚛 𝚍𝚞𝚛𝚒𝚗𝚐 𝚝𝚑𝚎 𝚠𝚒𝚗𝚝𝚎𝚛 𝚘𝚛 𝚏𝚎𝚜𝚝𝚒𝚟𝚎 𝚝𝚒𝚖𝚎 𝚘𝚏 𝚢𝚎𝚊𝚛
My True Love Gave To Me by various authors.  I have attempted to read this anthology twice in the last two Christmas break but not a single time did I manage to finish all the stories.  But nonetheless it is a book that I kept seeing during Christmas breaks.
𝙷𝙾𝚃 𝙲𝙷𝙾𝙲𝙾𝙻𝙰𝚃𝙴:

𝚆𝚑𝚊𝚝 𝚒𝚜 𝚢𝚘𝚞𝚛 𝚏𝚊𝚟𝚘𝚛𝚒𝚝𝚎 𝚌𝚑𝚒𝚕𝚍𝚛𝚎𝚗'𝚜 𝚋𝚘𝚘𝚔?
Harry Potter by J.K. Rowling.  I might not have read this book when I was a child but it is a book that I wished I read back then because it would definitely be a favorite.
𝙳𝙾𝚄𝙱𝙻𝙴 𝚂𝙷𝙾𝚃 𝙾𝙵 𝙴𝚂𝙿𝚁𝙴𝚂𝚂𝙾:

𝙽𝚊𝚖𝚎 𝚊 𝚋𝚘𝚘𝚔 𝚝𝚑𝚊𝚝 𝚔𝚎𝚙𝚝 𝚢𝚘𝚞 𝚘𝚗 𝚝𝚑𝚎 𝚎𝚍𝚐𝚎 𝚘𝚏 𝚢𝚘𝚞𝚛 𝚜𝚎𝚊𝚝 𝚏𝚛𝚘𝚖 𝚜𝚝𝚊𝚛𝚝 𝚝𝚘 𝚏𝚒𝚗𝚒𝚜𝚑
Scythe by Neal Shusterman.  I don't about you but reading this left me with so much emotions.  I was awake and alert all throughout the entire book.  It is just a great book and I genuinely adore it.
𝚂𝚃𝙰𝚁𝙱𝚄𝙲𝙺𝚂:

𝙽𝚊𝚖𝚎 𝚊 𝚋𝚘𝚘𝚔 𝚢𝚘𝚞 𝚜𝚎𝚎 𝚎𝚟𝚎𝚛𝚢𝚠𝚑𝚎𝚛𝚎
𝚃𝙷𝙰𝚃 𝙷𝙸𝙿𝚂𝚃𝙴𝚁 𝙲𝙾𝙵𝙵𝙴𝙴 𝚂𝙷𝙾𝙿:

𝙶𝚒𝚟𝚎 𝚊 𝚋𝚘𝚘𝚔 𝚋𝚢 𝚊𝚗 𝚒𝚗𝚍𝚒𝚎 𝚊𝚞𝚝𝚑𝚘𝚛 𝚊 𝚜𝚑𝚘𝚞𝚝𝚘𝚞𝚝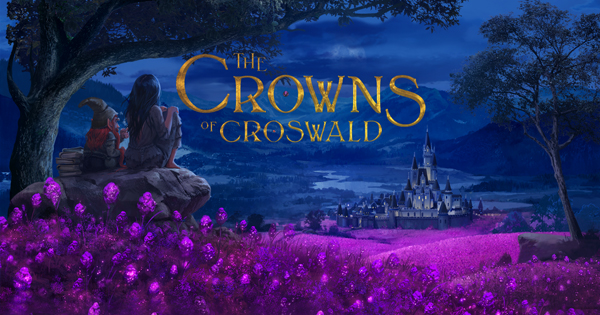 The Crowns of Croswald is such a great book, I have only read the first book but I adore it and seeing the progress the author has with this series is amazing.  The third book is set to be released soon and that is something to look forward to!
𝙾𝙾𝙿𝚂! 𝙸 𝙰𝙲𝙲𝙸𝙳𝙴𝙽𝚃𝙰𝙻𝙻𝚈 𝙶𝙾𝚃 𝙳𝙴𝙲𝙰𝙵:

𝙽𝚊𝚖𝚎 𝚊 𝚋𝚘𝚘𝚔 𝚢𝚘𝚞 𝚠𝚎𝚛𝚎 𝚎𝚡𝚙𝚎𝚌𝚝𝚒𝚗𝚐 𝚖𝚘𝚛𝚎 𝚏𝚛𝚘𝚖

Carry On by Rainbow Rowell.  Let's be honest I was expecting so much for this book, maybe because it is so hyped and well loved by everyone.  But I guess I am the kind of person who doesn't enjoy much books like these. (I might avoid books like this from now on because it will just ruin my taste in books)
𝚃𝙷𝙴 𝙿𝚁𝙴𝙵𝙴𝙲𝚃 𝙱𝙻𝙴𝙽𝙳:

𝙽𝚊𝚖𝚎 𝚊 𝚋𝚘𝚘𝚔 𝚘𝚛 𝚜𝚎𝚛𝚒𝚎𝚜 𝚝𝚑𝚊𝚝 𝚑𝚊𝚜 𝚋𝚘𝚝𝚑 𝚋𝚒𝚝𝚝𝚎𝚛 𝚊𝚗𝚍 𝚜𝚠𝚎𝚎𝚝 𝚋𝚞𝚝 𝚞𝚕𝚝𝚒𝚖𝚊𝚝𝚎𝚕𝚢 𝚜𝚊𝚝𝚒𝚜𝚏𝚢𝚒𝚗𝚐
The A Court of Thorns and Roses series by Sarah J. Maas has both bitter and sweet in it but I adore this series so much and I couldn't wait to see more of this world in the next set of trilogies!
---
That's about it for this week's book tag! I will try to find more book tags to do!
If you see this book tag and enjoyed it, consider yourself tagged! I will be tagging 3 people to do this tag.
---
FIND ME AT